As a foster parent, losing a foster pet can be one of the hardest things you have to go through. It is an unfortunate situation, but it can happen for those who foster newborn kittens. Orphaned newborn kittens can easily become sick and be in critical condition, no matter how intensive the care you provide them. Foster parents of small kittens need to understand that when you experience loss, you are not alone. Here at Rainbow Bridge Pet Memorial, we care for you and will be sharing an article that discusses how you can cope with the loss of a foster kitten. Losing a foster kitten is tough, but there are a few things that you can do to help you cope with the grief. 
How to Cope With the Loss of a Foster Kitten
Here are some of the tips that you can consider so you can deal with the loss of a foster kitten. 
Grieve in your own way
Grief is a universal occurrence, and each person copes with it differently. You must not allow anyone to dictate to you how to do it. To process loss properly, you have to process your grief in your way. You can do what you think is best for you. You can talk about it with your family, friends, loved ones, support groups, or your foster coordinator. If you do not want to deal with it by talking or sharing your emotions, that's alright too. Some individuals process grief internally, and as long as you do it your way, that is fine. 
Be kind to yourself
Losing a foster kitten under your care can be a tragic situation. However, you must not be hard on yourself. It is normal to feel sad; it is ok if you need to cry and spend time to yourself. You can express any emotions you have. You may feel angry because the kitten's life has been cut short. You may feel heartbroken and guilty because your foster kitten suffered a cruel fate. You may also feel puzzled and confused about the real reason why the foster kitten died. Stress and anxiety are also common emotions because you do not know what to do. You must listen to your feelings and let yourself feel the emotions you have. Allow yourself to process these emotions accordingly. 
If you have any guilt feelings, you must deal with them
You must know that you, as a foster parent, are the best thing that has ever happened to your foster kitten. You have accepted the kitten to your home where it felt your love and comfort, even just for a short while. You must remember that feeling grief from the loss of a foster kitten is normal because you feel love for your foster pets. You are a compassionate person, a great advocate, and you have helped improve and change a lot of kittens' lives because you have welcomed and cared for them with open arms.  
Do not neglect yourself
You must address your needs, and to do so, you may need to be around your family and friends. Maybe you need to eat a nice meal while watching a funny film or read a good book. Going to the gym to release stress or do yoga so you can relax and meditate is another option to consider. Maybe you need to take a break or take a nap. Or, maybe you need to open a bottle of wine and enjoy a relaxing bubble bath. Whatever it is, you must give it to yourself. Withholding self-care can do a lot of damage to your mental health. 
You can depend on your support system
You can ask for help from your family, loved ones, and friends to help you go through tough times like this. Be open with your communication with them and let them know that you need their support. This will allow them to know that you want them for comfort or be a shoulder to cry on for you. You can also find help by speaking to other foster parents who have experienced grief and loss because they understand what you are going through. Spending time and talking to other foster parents can help you feel less alone. You can also find support through online social media support groups.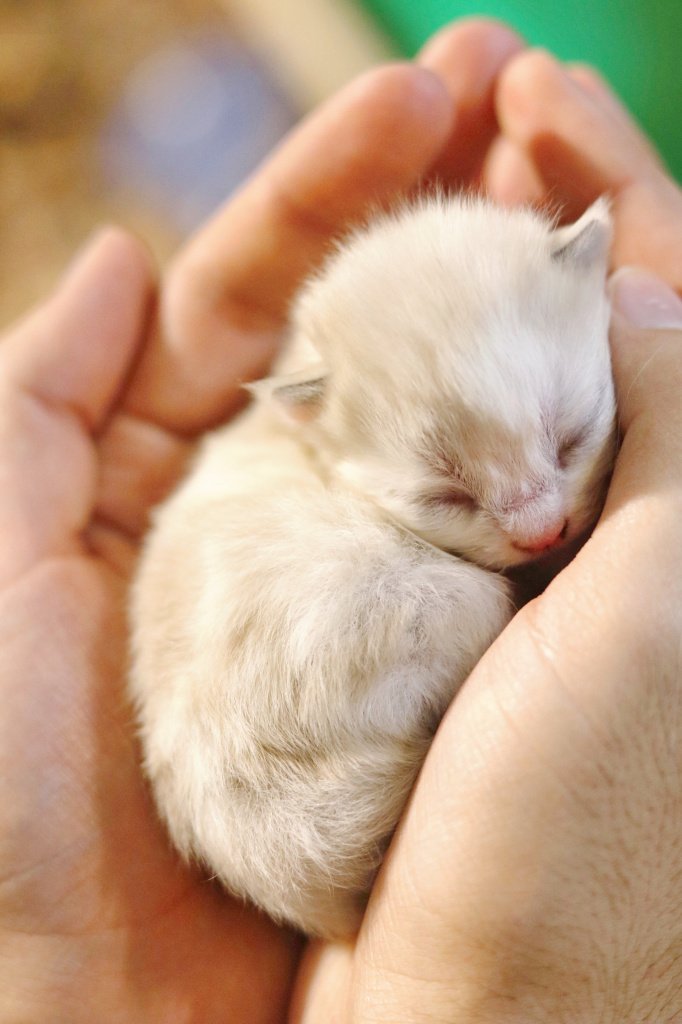 Consider the loss as a learning opportunity
Losing a pet doesn't mean you are a failure as a foster parent. You can channel and use this event as a learning experience. By doing so, you can become more knowledgeable about the situation and improve your skills so that you can save more foster kitten lives moving forward by learning about different conditions or gaining knowledge about critical care skills that you can use in the future.
You can use your time to become productive by reading and researching. You can also talk with your veterinarian and read up on information about caring for newborn kittens. Take notes on what you have done and what didn't work. This can help you protect yourself from getting heartbroken by empowering yourself with knowledge. Next time, you will be ready to face whatever situation that comes your way. Losing a foster kitten means you can save more kittens in the future.
Use your grief to bring about change
You can use the grief of losing a foster kitten to create a positive change in the community. You can do something to honor your foster kitten's life. One example is to help and teach other foster parents about what happened to your kitten. You can also ask your family and friends to donate to a non-profit organization that can help more foster kittens in the future. 
Take a short break
You may take a short break from fostering so that you can focus on your healing process so you can continue fostering kittens in the future in a sustainable manner. If you want to care for new foster kittens as soon as possible, that's alright as well. Just make sure to clean and sanitize your place to prevent the new kittens from contracting the illness of the previous kitten that you have fostered. 
A lot of foster parents reported that they have experienced healing once they immediately fostered a new animal. So, if you think you are ready, you can go ahead and start fostering a new kitten, which may help boost your spirit. Whatever you do, you must not allow this situation to stop you from helping other kittens. Those who have experienced loss sometimes make the best foster parents. This will help you be equipped with the knowledge and experience needed so you can know and notice any early signs that will help your foster kitten before their condition becomes worse. 
Losing a foster kitten can be heartbreaking; you can purchase a pet memorial stone or garden stone to honor your pet kitten's short life. This will help you heal from the pain and guilt that you have felt when you lost your foster kitten. You can also have your family and friends come over to your home so you can have a small gathering or a memorial to honor your foster kitten. 
If you have a spacious garden or backyard, you can opt for a home burial for your foster kitten. You can giveaway personalized pet gifts to your family and friends. This will not only honor your foster kitten's short life, but can also help you move on and heal from the grief of loss. It is okay to feel sad because you lost a foster kitten. 
If you need a pet memorial stone or garden stone, you can rely on Rainbow Bridge Pet Memorial. You can place an order in our shop by clicking this link. If you have any questions about our products you can fill up this contact form. You can check out the design catalog here if you need any design inspiration. You can also check our client's testimonials here. If you want to see our pet memorial stones, you can click this link to see our gallery. 
We will engrave the design on a natural river stone, making sure that the pet memorial stone is high-quality. You can also request engraved pet markers that can remind you of your beloved foster kitten. Hopefully, you can make the right decision of choosing our company for high-quality engraved pet memorial stones. 
Rainbow Bridge Pet Memorial creates pet memorial stones, pet garden stones, and personalized pet gifts for pets that passed away. We have different designs available that you can choose from and you can also customize a design according to your preference. We are proud to say we only use natural river stones to create memorial stones so we can provide high-quality products for our clients. If you are interested in availing of our products please let us know.
You can contact us by calling 208-253-4557, calling our toll-free number 1-866-276-2548, or writing us an email at [email protected]. You can also contact us by sending us letters via our PO Box address, P.O. Box T Council Idaho, 83612. Allow us to create a pet memorial stone for your beloved foster kitten and other animals.